Well-being moves mountains
An exclusive retreat
Your holiday happiness extends over two floors: in Chalet Innergebirg you'll be able to relax, find peace and have a taste of alpine luxury – high above the roofs of Hüttschlag.
from € 580
Price per chalet for 2 people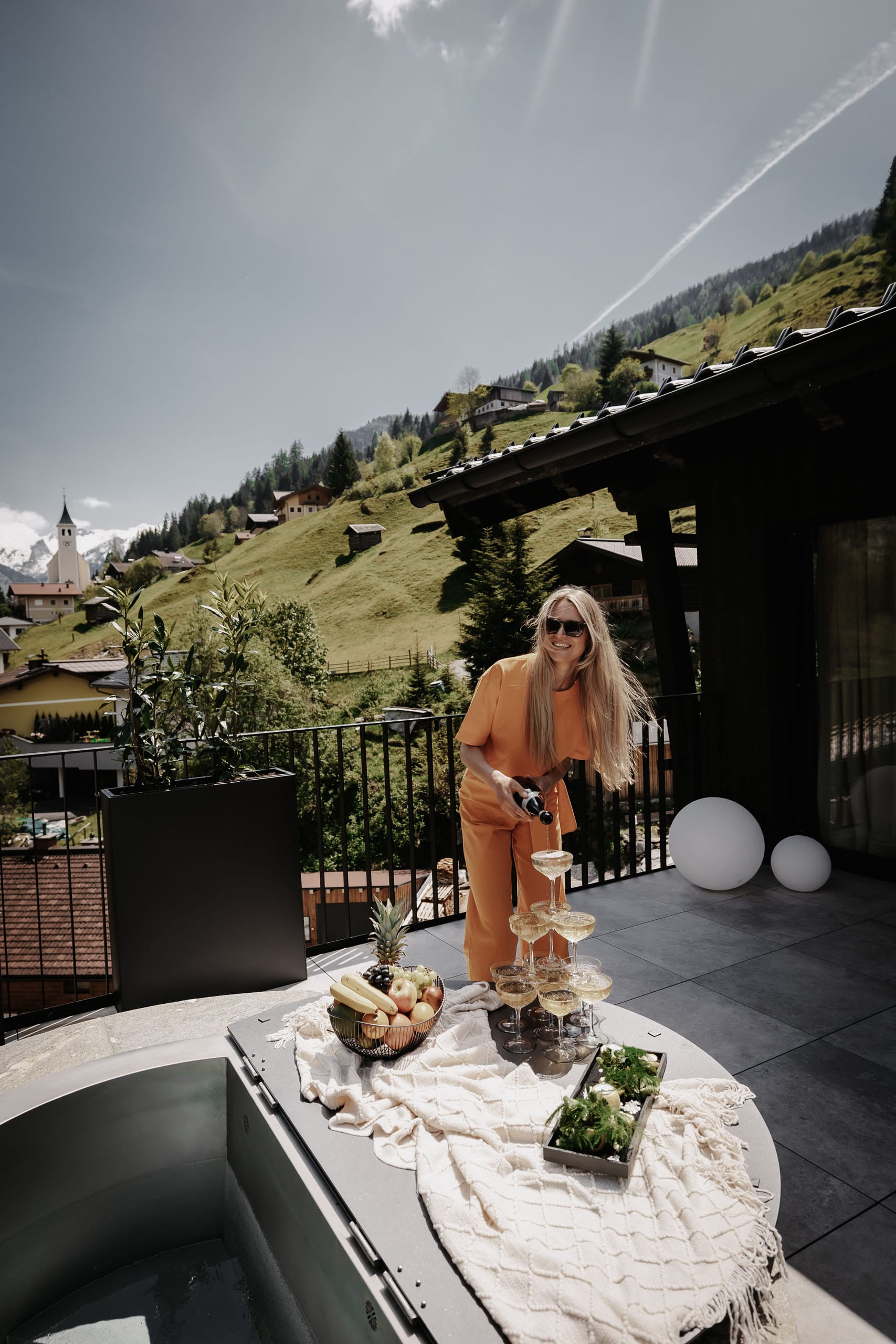 Luxury on 2 levels
This chalet offers endless luxury and as much retreat as you need: the puristically designed double rooms with adjoining bathrooms are completely separated from the spacious living and wellness area. For an absolute unique atmosphere we pay special attention to natural materials, wood and details in all chalet areas, putting the beautiful mountains right to your feet. 
Private wellness oasis
Relaxation regardless of the weather: with the chalet's own wellness area, you can enjoy your special vacation in the infrared cabin, the free-standing bathtub or the cosy relaxation area. Treat yourself to the view over the mountain climbing village of Hüttschlag in the outdoor hot tub, the outdoor sauna or from the sun terrace. Relaxation is guaranteed here!
Indulgence at the highest level
With our breakfast service, we bring the most important meal of the day right to your doorstep. For in-between meals, a state-of-the-art kitchen with all appliances is at your disposal. Cosy evenings are best spent in the bar or outdoor area with a heat lamp and a magnificent view – spoiled by one of our amazing culinary partners if you wish.
State-of-the-art technology
Music, lighting and shading, even the rain shower in the wellness area are all conveniently and easily controlled by our home automation system. With the ONKL XONNA system, you can also book numerous partner services directly from the chalet. The only thing you have to do yourself is to light the wood fireplace in the living area – don't worry, we'll supply the wood!